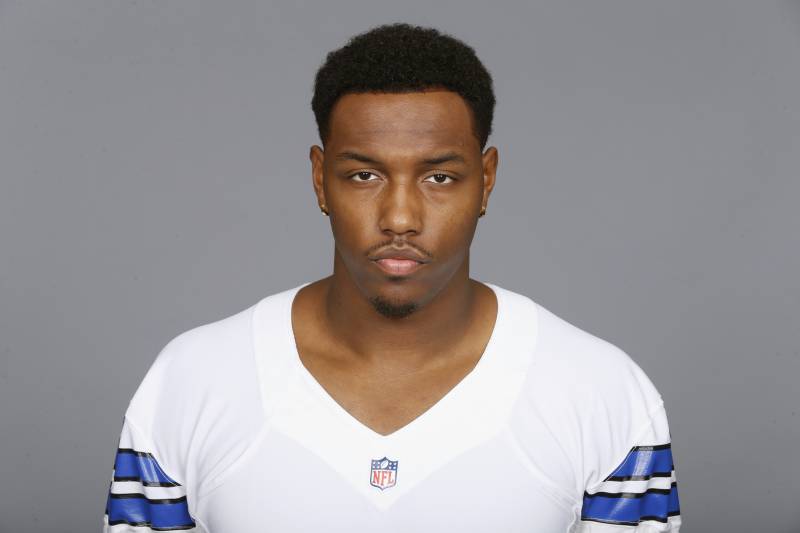 Taco Bueno President and CEO Mike Roper commented after the draft, congratulating Charlton.
"While we craft some of the biggest food in Texas, we don't claim to have any 277-pound tacos," he wrote then. "Jerry Jones really outdid us on that one. On behalf of the entire Taco Bueno team and Buenoheads worldwide, welcome to Dallas, Taco Charlton."- Detroit Free Press
These were the statements made right after the draft folks… and of course naturally, Taco Charlton just yesterday got signed to an endorsement deal with Taco Bueno. What's not to love about this? An absolute animal of a University of Michigan player and tacos. It's TACO eating TACOS.
Good for him. Glad to see our rookie doing big things. I'm so pumped for him to be a part of the Cowboys. As much as I'd personally like him on the Lions, I gotta say I'm pumped to see two young studs, Taco and Jaylon Smith, hold it down on the same defense. I can not tell you enough, even though I am a UM fan, I am a huge fan of Jaylon Smith's game, So it's awesome to see just how his return and Taco Charlton's arrival will impact the NFL.
Needless to say Taco out here doing big things. This comes on the heel of his signing an endorsement deal with Big Red. You know… the red cream soda. On that topic I have to say I'm slightly upset with Taco. I'm sorry but if you enjoy a good cream soda I sincerely believe you are an actual sociopath with an absolute dumpster palate. I always assumed big red was a poor person drink ya know on par with that Faygo garbage. Call me ol' fashioned but if you don't simply go to the Pepsi or Coke products, you are strapped for cash, or your cousins were always pushing sub par sodas on you when you'd visit as a kid AAANNNDDD of course you're not going to say no to soda and via years of indoctrination you became alright with this.
But I digress off the merit of Big Red. Congrats to Taco Charlton and his endorsements. Go get dat mofuggin' paper! Let's end on some of his highlights. Enjoy.