So this question has been bounced about ESPN for the last 24 hours at least. But we here at MWM wanted to give our two cents on the subject. Paul George rocking a Cavs jersey next season or Paul George rocking a Celtics jersey? What you think?
Personally I believe if he joins the Cavs that team could not be beat. I don't give two fucks what you think. Irving, George, and LeBron James is an unstoppable 3. A 3 I dare to say would put the Warriors to bed in 5. Following Paul George all his career I'm telling you he is an offensive talent on par with KD. Sure Kevin Durant put on an unbelievable performance in the Finals but come on. Any time where the threat of double teaming Kevin Durant would leave either Steph Curry or Klay Thompson open for a 3, of course the defense will think twic3 before having everyone collapse on your ass. Every year the Pacers were even contending it was easily Paul George versus the other team. Therefore any team could have leveled the playing field merely by triple teaming Paul George if they saw fit. He's been carrying the Pacers to the playoffs each and every year. To be honest had he left town before he signed that last contract we may have been able to stack up draft picks and be on our way to building a valid contender, but I wouldn't trade my time cheering for Paul George for much. We were only ever in the playoff picture because of one man, him.
Now if Paul George wants to sign with the Cavs I genuinely believe that that team could work the Warriors next year. But just that. Next year. I don't believe that there would be any extension of a window following next year for the Cavaliers. So if he just wants a Championship before signing a contract with the Lakers then the Cavs is the route that I believe Paul George would want to take.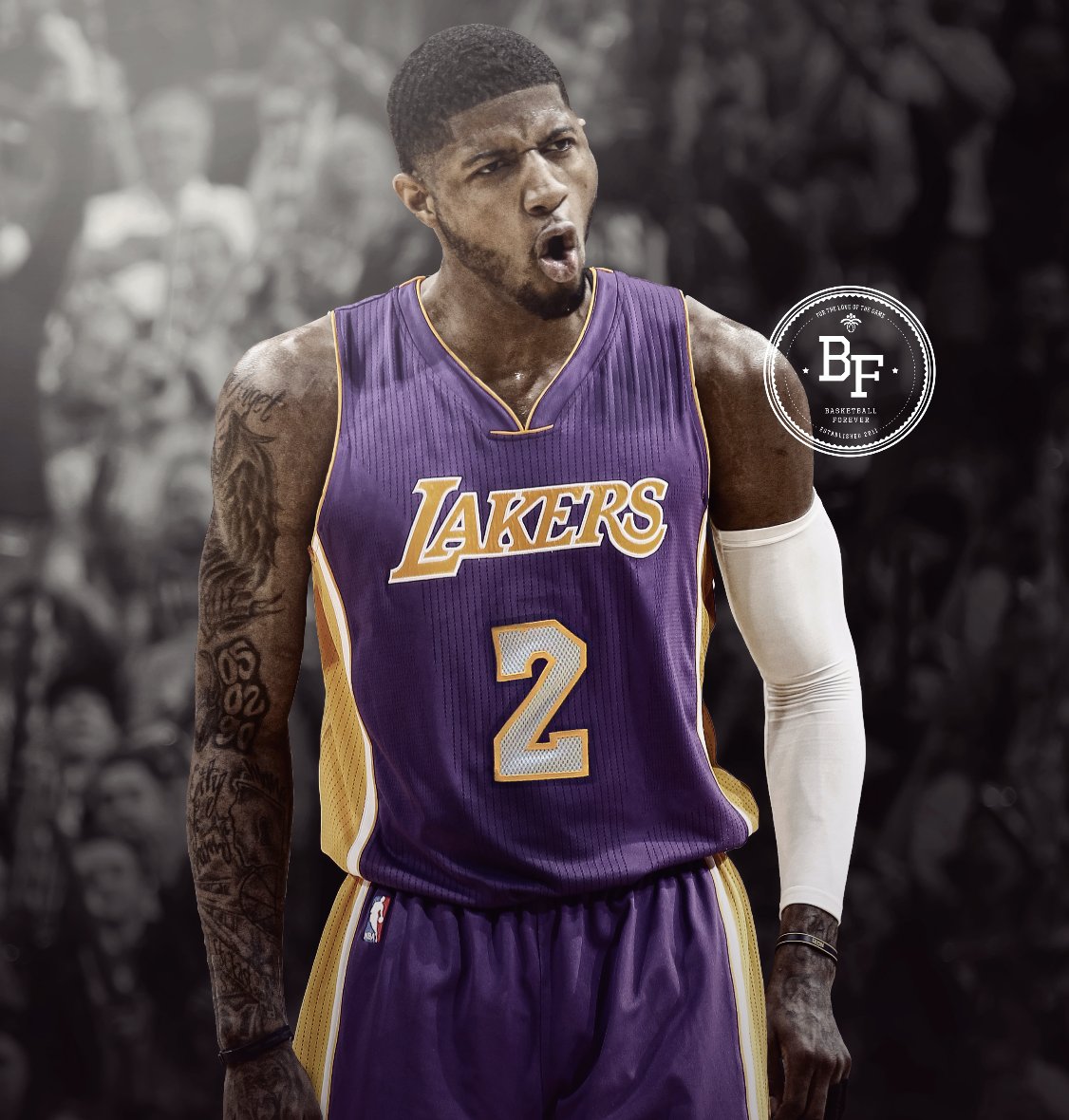 On the other hand if the Lakers isn't cemented in Paul George's mind he could begin an absolute dynasty with the Celtics. Of course if he went to Boston he absolutely becomes the who's man's is Boston. Sorry Isaiah Thomas. It would be Paul George's team. And let me tell u having witnessed the Heat overtaking the Pacers when LeBron was there Paul George on the Celtics would absolutely beat the Cavs and contend against the Warriors. As a Pacers fan I'm upset he's leaving but I'll always pull for Paul George. He's in a winless situation in Indy so I can not hate him for leaving. The support staff in Boston could easily put PG over the top and into the argument for top 3 players in the NBA. Personally I would want him to head to the Celtics and sign an extension knowing that they have picks on picks to put a squad around him. A Celtics team fronted by Paul George could dominate the east and contend with the Warriors for years to come. It would easily create a team for other players looking for titles to join.
All in all. I say does Paul George want a title and then play for his hometown squad. Go with the Cavs. Does Paul George want to create a dynasty with the future equity to dominate the NBA for years to come. Go with the Celtics. None the less I'm glad to see my favorite NBA player ever probably, Again we r millenials primarily from Indianapolis here, be such a hot commodity in the league today.
You do you PG. You'll still find your biggest fans here in Indy.